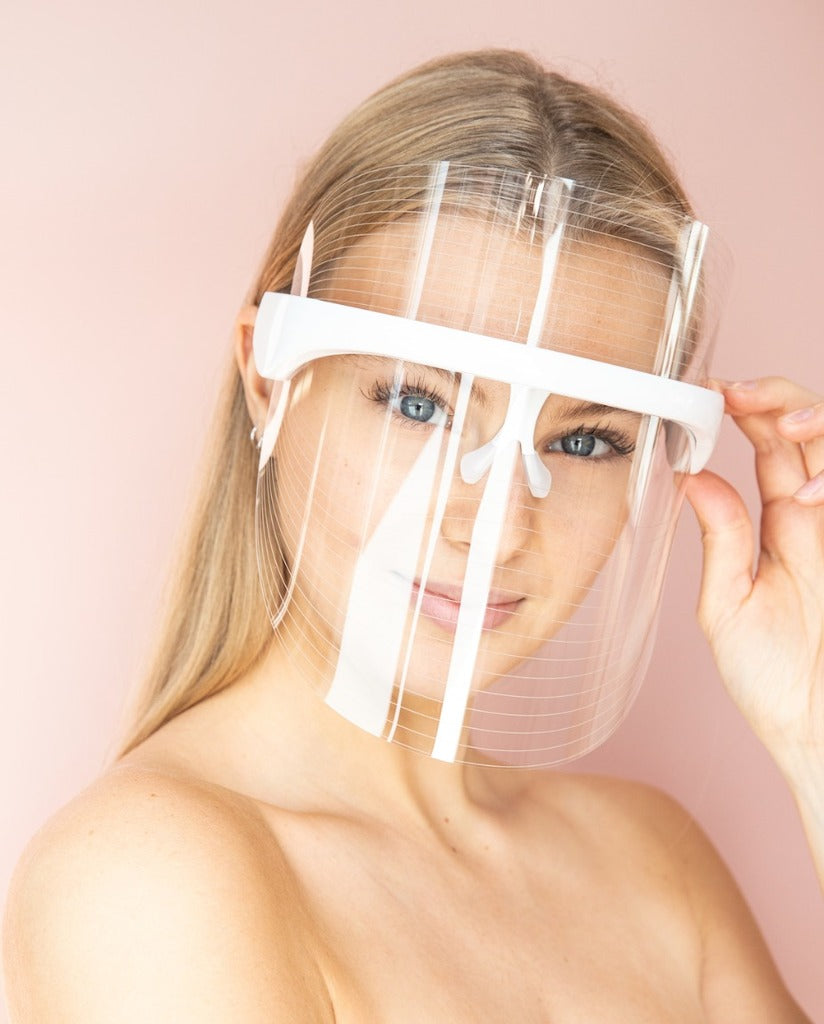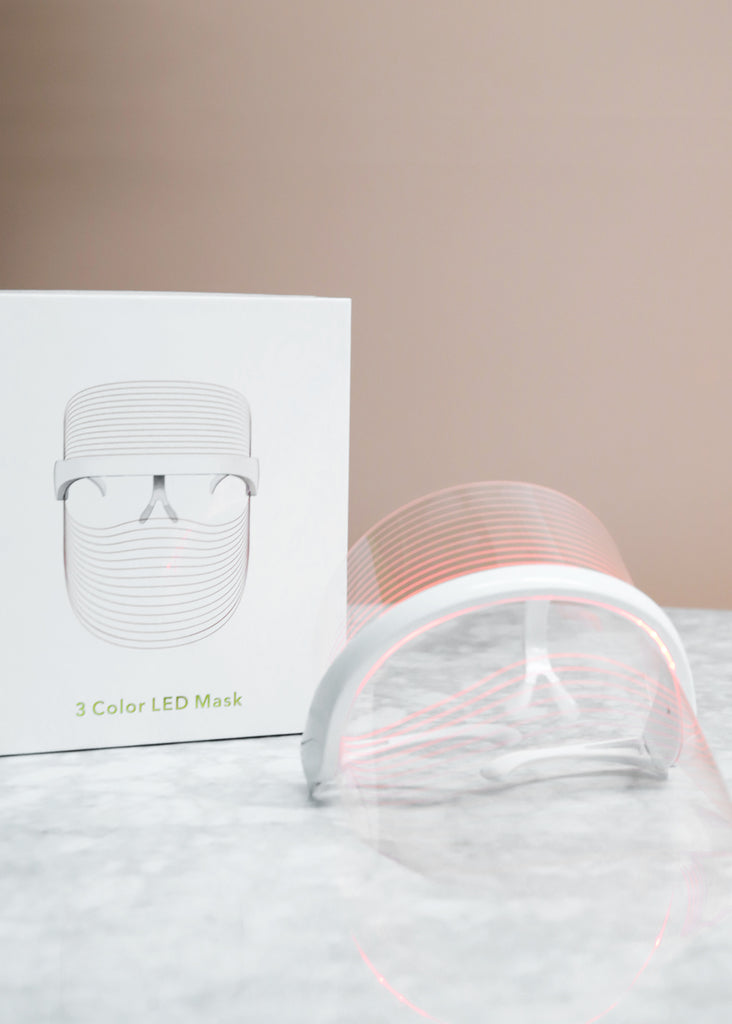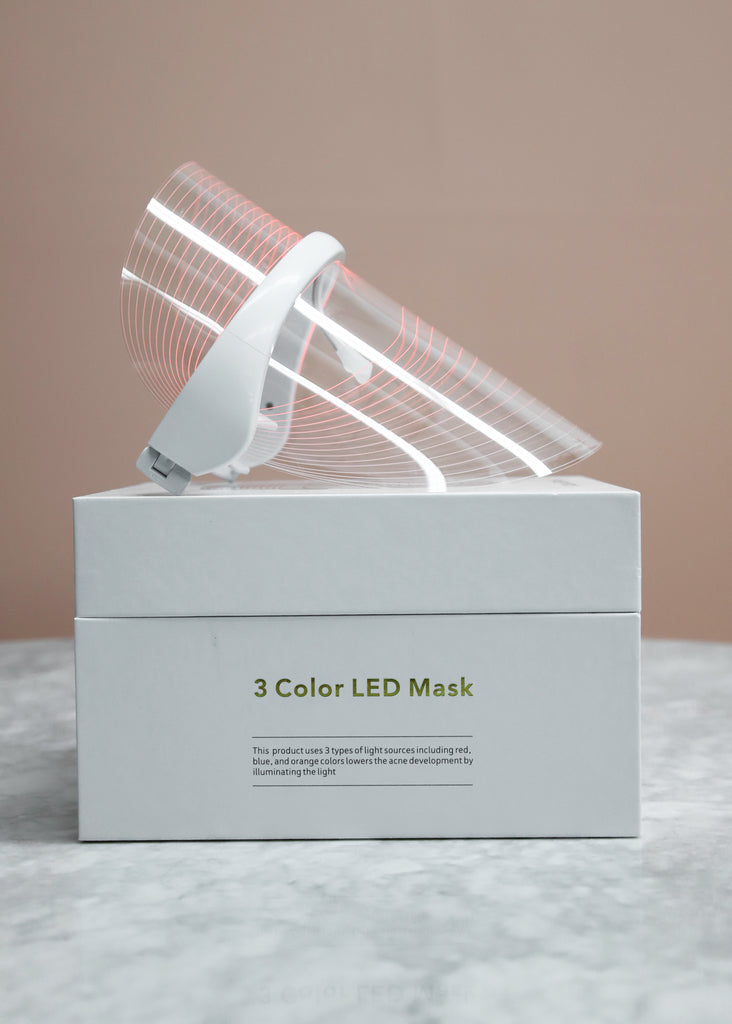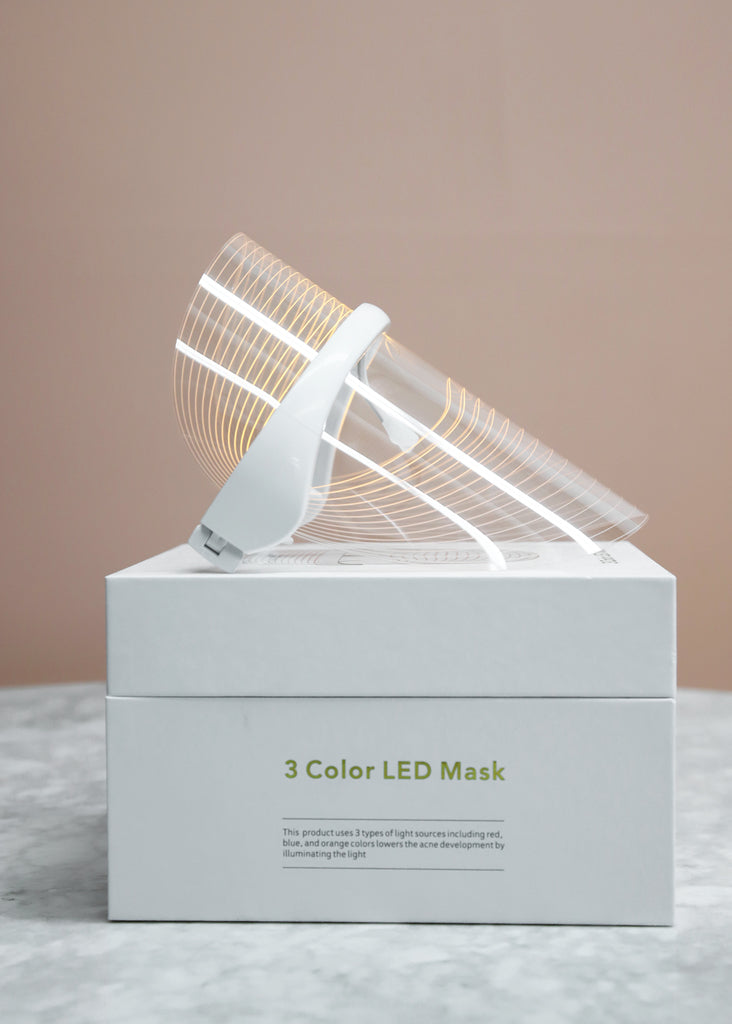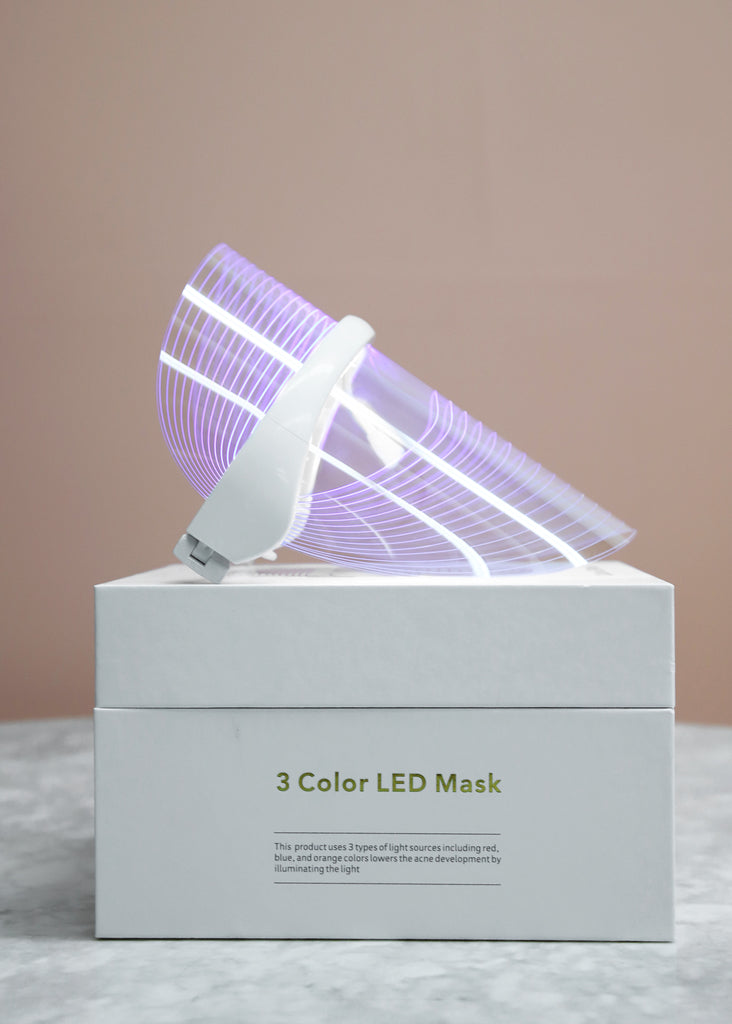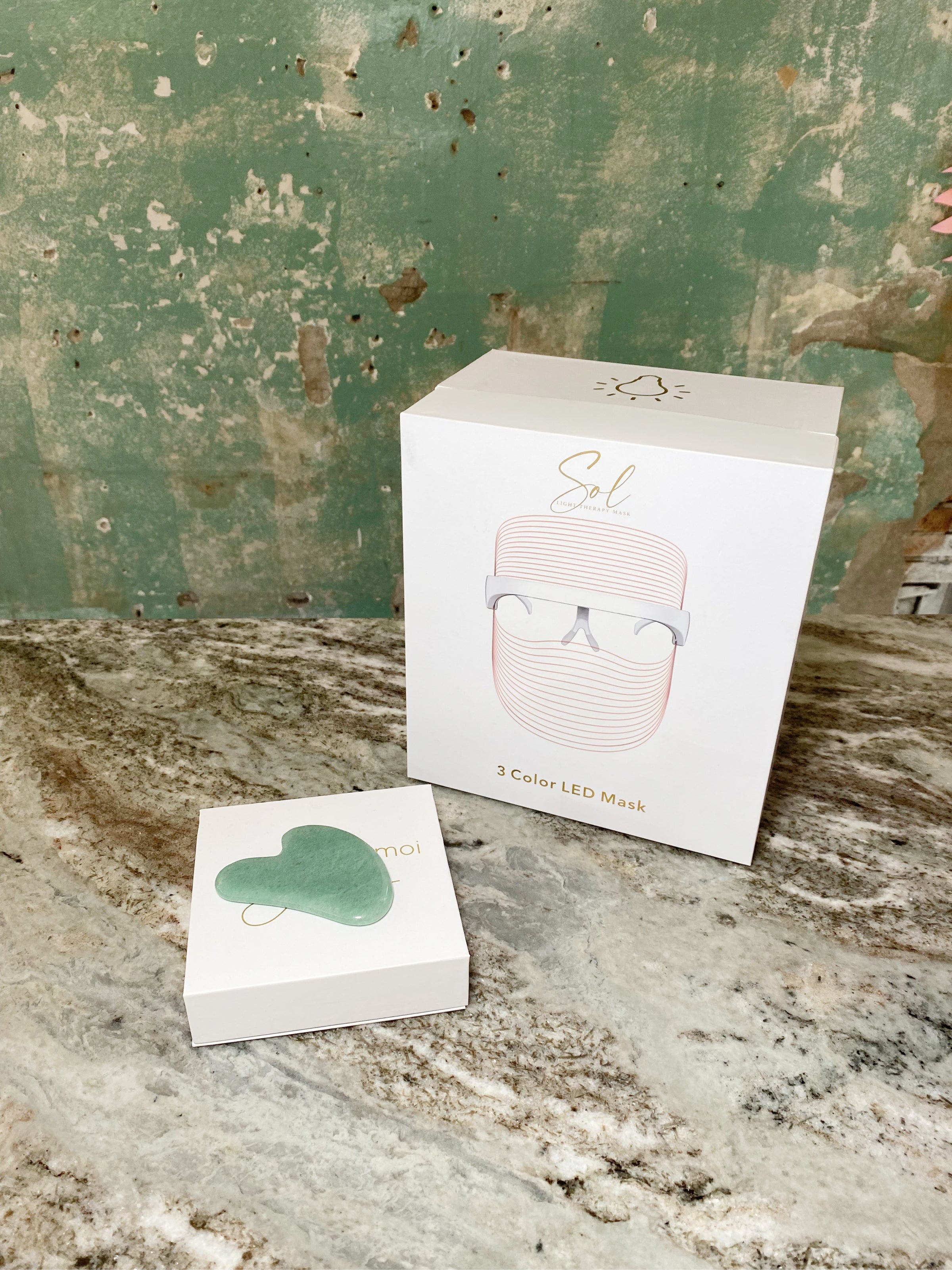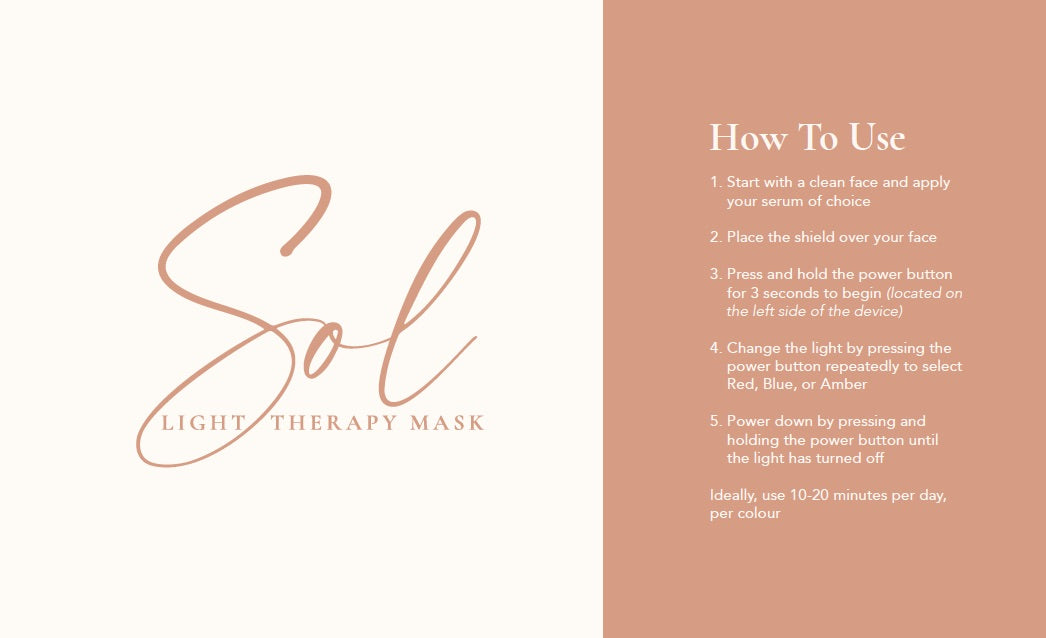 Sol Light Therapy Mask - 3 Color LED Face Mask
Elevate your skincare routine with the Sol Light Therapy Mask. Using the benefits of LED light therapy, this face mask helps to treat acne (blue LED), boost collagen (red LED), and prevent fine lines and signs of aging (amber LED). Receive a complimentary Gua Sha tool with your purchase of a Sol Light Therapy Mask.
BLUE LED
Specific to surface level acne and pigment. Helps to prevent and heal breakouts.
RED LED
protect

Targets facial redness, boosts circulation, and speeds healing. Stimulates collagen and elastin production.
AMBER LED
heal

Aids in reversing and slowing down signs of aging, reduces brown spots from sun exposure, and melanoma.
AS SEEN IN